Yesterday's treatment went very well. It was so much more relaxing to go through the experience knowing the people and the process ahead of time. My buddy, Bob, took me in for the treatment and I got to spend some quality time with him during all periods of waiting (which is most of the time).
A few bits of news from the meeting with my awesome oncologist:
In yesterday's post, I mentioned that the tumor looks and feels significantly smaller, but I wasn't sure if I was imagining it. Today, the doctor said I'm not imagining it. He said that he expected it to visibly shrink, and he wouldn't be surprised if it's undetectable in the next PET scan which will be in about five weeks. I looked at him with amazement. His response was awesome: "Yeah, being a lymphoma doctor is a pretty good gig. I get to cure cancer almost every time." He wasn't smug about it. He seemed grateful and happy that he gets to do this work.
He said my immune system numbers look above average for someone at this point in the treatment. Having my white blood cell / neutrophil count drop is by far my biggest area of concern. When I explained all the precautions I'm taking to avoid germs, he praised me for being diligent, but without really saying the words, it was clear that I'm probably going overboard. I'll remain diligent but I think I can let go of some of the stress around this.
When we went to the infusion unit, I was greeted by everyone with such warmth and now familiarity. I sat in my first class seat while Bob sat in coach (sorry Bob).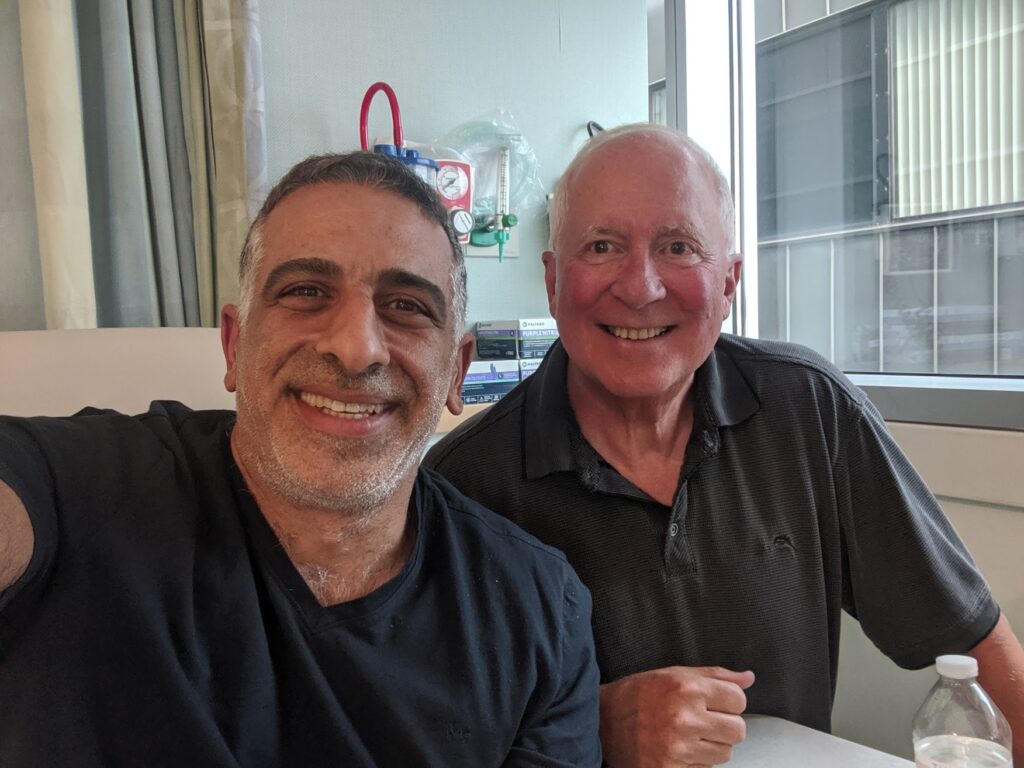 Around 5 pm, I went through the same exact process as last time and the next three hours flew by as Bob and I caught up with each other. It was very special to have this time with him. We used to spend 50-70 hours a week together at CAP, but it's been a couple of years since we worked together, so this a great time to just do nothing but reconnect.
After about 3 hours in first class, the infusion pump made that glorious beeping sound and displayed my two favorite words of the day: "INFUSION COMPLETE!"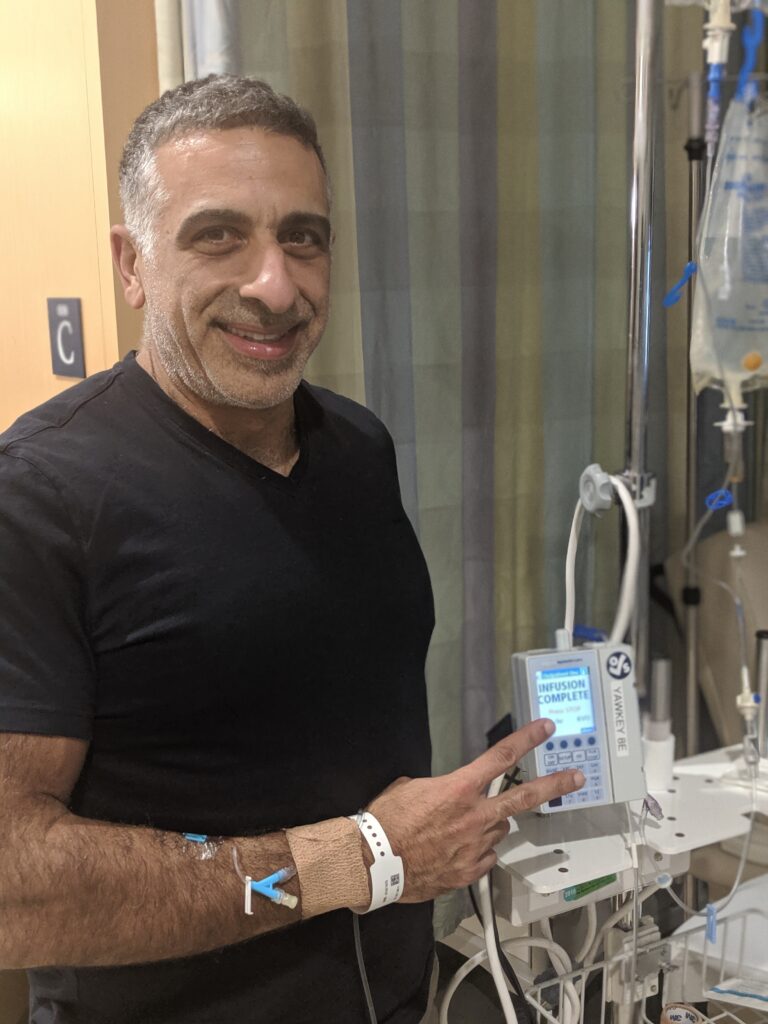 Walking into the hospital, I think Bob was more nervous than I was. When the day was over, as we walked out, he said "This is a really nice place." He right. It's a really nice place, with amazing people who are making my experience truly remarkable as we beat this thing together!