When I first learned about my treatment plan, I was told that I would get more and more tired with each round. It's definitely true that the fatigue is more significant now, but I'm grateful that it's not nearly as severe as I heard it could. I was not expecting to be able to exercise very much at all by this point based on conversations with the oncology team. I'm happy to report that I have been continuing to go to my OrangeTheory classes two to three times per week consistently. Generally, I'm not able to perform like I did six months ago in the class. However, in last Friday's class, I had my one-mile run benchmark, and I beat my previous record from six months ago! The fact that it's possible to improve any physical performance over the course of six months of chemotherapy is an awesome surprise.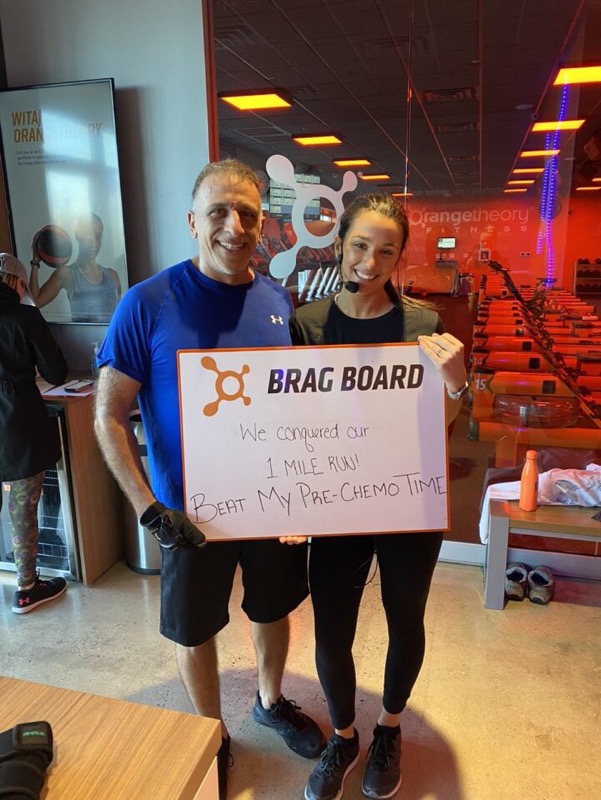 OrangeTheory played an enormous role in helping me get through this treatment. The mental and physical benefits of exercise are enormous, and this most accomplishment gave me a nice boost as I head into my final treatment.
Speaking of final treatment, my last one is tomorrow! I'm starting off the day with an OrangeTheory class and then heading to the hospital with Jamie, Mom, and Tamara for round #12. We will arrive at the top of the mountain, finally!